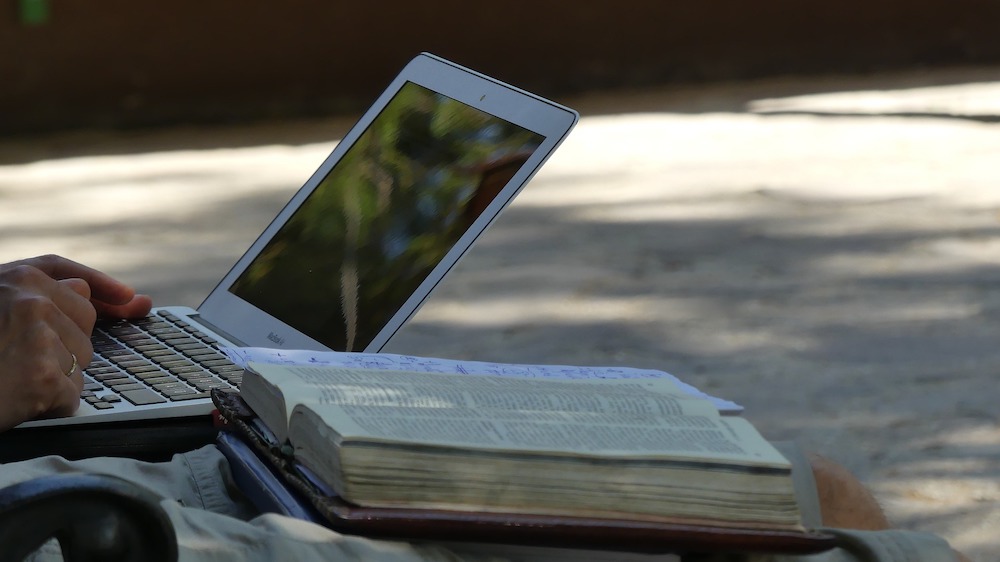 Thank you for your interest in our online Bible study!
Our mission is very simple: to encourage all people to open their Bibles and see what God's word says!
You're on the base page for the study through the Bible book of Mark. The lessons below follow right along with the text of Mark. They will guide you to read and think through the book one section at a time. Each lesson includes questions at the end. You are not required to answer them, but we sure hope you will! And there's nothing to stop you from working through a lesson more than once if you want to review.
Lesson 1: Authority of Jesus
Lesson 2: Opposition to Jesus Grows
Lesson 3: Jesus Teaches in Parables
Lesson 4: Jesus Does the Impossible
Lesson 5: The Message Spreads
Lesson 6: Defective Spiritual Vision
Lesson 7: Jesus Accepts the Humble
Lesson 8: Jesus vs. Jewish Leaders
Lesson 9: Last Teachings of Jesus
Lesson 10: Death, Burial and Resurrection